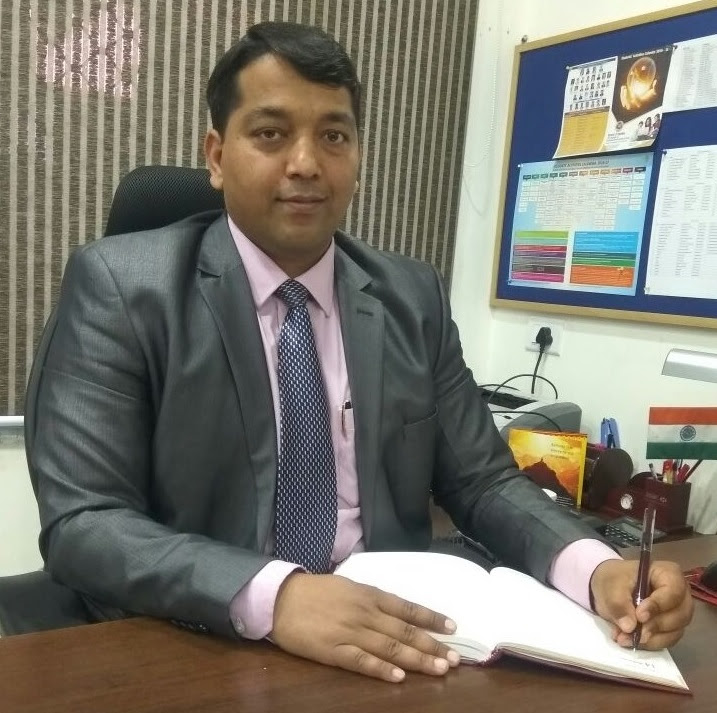 Respected Members,
Its my privilege and honour to serve the largest branch of NIRC of ICAI as Chairman. As I enter into my sixth year in the executive of the Chandigarh branch of NIRC of ICAI, a feeling of enrichment, professional brotherhood, team work, togetherness, trust & confidence has taken over me by virtue of a special bond created with my co-executive, my seniors, the constituents of the profession: the members at large and aspiring Chartered Accountants. Teamwork is the ability to work together toward a common vision. The ability to direct individual accomplishments toward organizational objectives. It is the fuel that allows common people to attain uncommon results. No individual can win a game by himself. We at branch, look forward for your constructive suggestions and positive participation in branch activities. From this forum, we at branch always strive to provide our esteemed members and students the best possible services. Further, in order to raise the bar more higher, we request you to come forward with your suggestions along with execution plans so that we can collectively and positively work together for the betterment of profession.
It is indeed an esteemed honor and privilege to be bestowed upon the responsibility of representing, you all, as the Chairman of Chandigarh branch .I take the baton from my great predecessor, CA Pushpinder Duggal, a man of humility. I also take this opportunity to congratulate to my fellow executive members on their election, whose experience and motivation will guide me through my tenure. The high faith reposed in me calls for a similar responsibility & expectation, which I will strive hard to accomplish with blessings, support, love and active participation of my seniors and the members in general.
The dignity of our profession is made to be under attack, in one way or the other, for quite some time. Dignity, to say, does not consists in possessing honors, but in the consciousness that we deserve them. It may be assaulted, vandalized and cruelly mocked, but cannot be taken away unless it is surrendered. The constituent of our dear profession, we the members, have to rise to the occasion to restore the public perception that is being manipulated against us. Not our voice but we should make our work do the talking. Let it speak for the honour of the profession. Integrity does not need rules. Real integrity is doing the right thing, knowing that nobody is going to know whether you did it right or not. Our individual efforts shall bring out a collective glow. We are our own brand and earn it by carrying out hard tasks well and by fair means. We are capable of it.
The new team at the branch shall soon come out with its vision for the profession and its members. But it remains a sweet fact that the vision, how big or how good may be, has to be accomplished by the active participation of we all the team at branch or the members in the field. The blend of youthful energy & freshness on one side and tested experience on the other, mandated by honorable members, has the potential to provide significant impetus to the illustrious journey of our branch.
Life is like riding a bicycle. To keep your balance, you must keep moving. Stay focused, go after your dreams and keep moving toward your goals. We could be at different stages of professional journey. How good it would be if we hold someone's hand and let someone hold our hand. This collective & inclusive approach is bound to take us to greater heights, individually and collectively.
Looking forward to your support and guidance, I conclude with the words of one of our great country presidents, Dr. Abdul Kalam:
"Failure will never overtake me if my determination to succeed is strong enough Failure will never overtake me if my determination to succeed is strong enough"
"Hope God paints the canvas of your life with beautiful colors. Happy Holi to you and Family!!"
Jai Hind
CA Mastan Singh Chambyal
Chairman , Chandigarh Branch of (NIRC) of ICAI